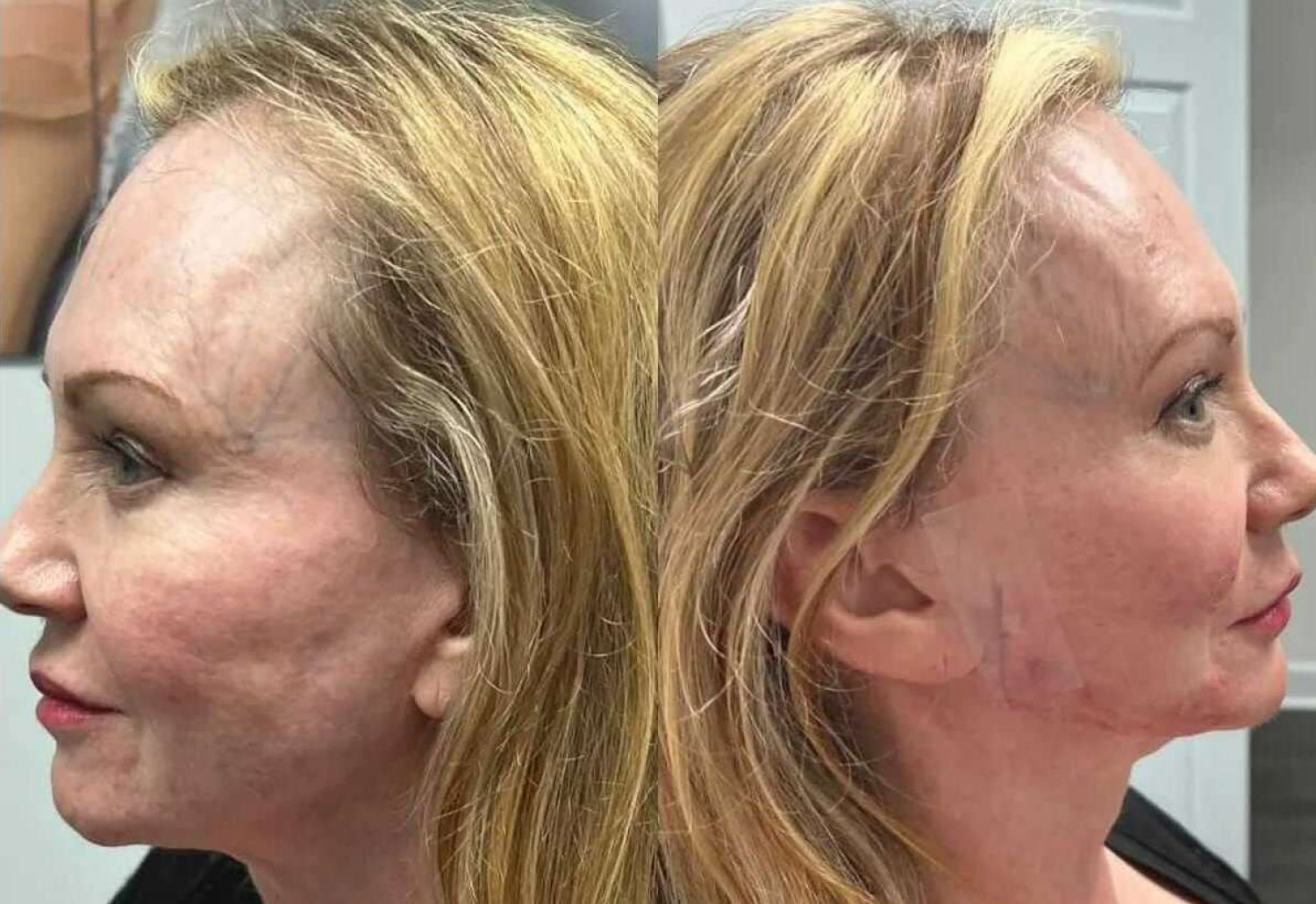 Positive: Cleanliness, Professionalism, Punctuality, Quality, Value
If you have been to this place, then you know from the minute you walk into the door to the minute you check out how impeccably clean, how up to date their services are, and how personable their treatment plans are. They are fairly new at this location, but hands down one of the best medical spas in Atlanta. I had outstanding results with the lip filler. my lips look so natural. They have no desire to up sell services or make you spend more than you anticipated. I am so grateful I go to a clinic that offers realistic time frames and prices to reach goals and doesn't try to make you get and pay for more filler or services than needed. 10/10 recommend this medical spa.
Positive: Cleanliness, Professionalism, Quality
Hands down this is the best beauty clinic in the metro Atlanta area. The one individual who really stood out to me was Sam. I'm newer to skin care, so I had several questions regarding the best products to use, as well as what ingredients are most suited for my skin type. Sam was incredibly knowledgeable regarding all questions I had, and was very nice about it as well. I know I asked a lot of questions but she really made me feel welcomed when I visited! I will definitely be coming back, and highly recommend this location to anyone who wants a more specialized/individualistic approach.
Fantastic service. Knowledgeable, friendly staff. A very good value. Excellent!
Positive: Professionalism, Punctuality, Quality
I rarely write reviews but these ladies do an amazing job, very organized and clean. If you are looking for a great esthetician in the Atlanta area look no further! I've seen both Judy and Sam, both do great work. Best facials. Looking forward to my next visit!
The staff is professional and friendly. They listens attentively and provides high quality service with wonderful results!
Beautiful offices, great location, and professional employees. Thanks again for your best service.
Positive: Cleanliness, Professionalism, Quality
As an esthetician myself I am very picky when it comes to where I go for my skin. I heard about this place from a friend that kept talking about this clinic nonstop to our girlfriends and I had to check it out. To say that I am impressed is understatement. I NEVER WRITE REVIEWS, but as a person that works in a similar industry-- it is so nice to see that this clinic cares so much about their client satisfaction. Their reputation is why I came, but their services is why I stayed.
Quick check in , nice staff, PA is very experienced and thorough. Great practice!
Used this service for 6 months and I must say that it is the best I have ever used.
I loved the atmosphere, very classy and clean including the Professional service.
Thanks to Azita the owner for her great welcoming and the hospitality.

You see a lot of us very soon.
Good luck...
The service and the staff are absolutely amazing. You feel so welcome as soon as you walk in ❤️. Totally love that they are up to par with keeping everything sanitized. Can't wait to come back for more treatments.
What a wonderful place. The only place to go for skin care
Time and time again. They are always professional with amazing results
Beautiful offices, great location, and professional employees.
Secure, professional and awesome service.
Very Professional, and Knowledgeable, appreciate the Help ! Thank you!
All over the top. GREAT!!!
Great staff. Very knowledgeable.
I had one visit with Dr. Azin ,and she's the best! I can't wait for follow
Fabulous customer service and an injector who gives you the results you want! Amazing! Will definitely
be back!
Friendly and knowledgeable staff. They do an excellent job of listening to all of your questions, concerns, wants and needs. I love Amada Med Spa for all of my cosmetic needs.
Best place for all your beauty needs! The staff is so friendly and professional! The facility is immaculate and so clean. I will definitely be back! Thank you Amada Med Spa
Today I had My first Botox treatment! The staff was friendly, the wait time was minimal and the treatment was quick and efficient! Highly recommend Amada Med Spa!
I always feel so comfortable and listen to it every time I come to Amada Med Spa!
Wouldn't go anywhere else! 100% satisfied with every appointment.
Very professional, friendly staff. Everyone does a fantastic job!
Beautiful, well run facility with excellent service/provider service.
Amazing medical spa with a sweet and attentive team.
Exceptional service. you're treated like royalty. Best Botox treatment ever, extremely happy with the results.